Audra to receive Sarah Siddons Society of Chicago's 2013 Artist-of-the-Year Award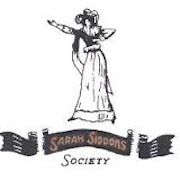 This week, the Sarah Siddons Society of Chicago named Audra as the recipient of their 2013 Artist-of-the-Year Award. The award ceremony will be held at Chicago's Ritz Carlton Hotel on June 17. "There are few artists with greater accomplishments than Audra McDonald," said Siddons artistic director Dominic Missimi. "She is, without a doubt, one of our great American actor-singers. To have accomplished so much at such a young age is astonishing!" Chicago Sun-Times columnist Bill Zwecker will serve as Master of Ceremonies at the celebratory lunch, with Doug Peck as music director and Dominic Missimi as director of a program that will feature musical performances by some of Chicago's top actors and singers. Proceeds will benefit the organization's promising young actors' scholarship fund. Along with the awards ceremony and performances, the event will include a reception and luncheon.
The Sarah Siddons Society is a non-profit organization promoting excellence in the theatre. The Society was founded in 1952 by prominent Chicagoans who loved the theatre. For over 50 years, the Society has presented the annual Sarah Siddons Award to an actor for an outstanding performance in a Chicago theatrical production.