Audra McDonald Announces Tour Dates for Summer and Fall; Unveils Video About New Album, "Go Back Home"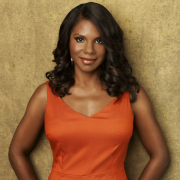 Audra McDonald—whose first solo album in seven years, Go Back Home, was released last week on Nonesuch Records, and who was recently featured on NPR's Tell Me More —has announced a number of new tour dates across the United States for this summer and fall, starting with a performance at the Midland Center for the Arts in Midland, Michigan, on June 8. The tour, with currently announced dates running through December, includes performances with the Boston Symphony Orchestra led by John Williams at Tanglewood, San Francisco Symphony's Opening Night led by Michael Tilson Thomas, shows in Austin, Chicago, Los Angeles, St. Louis, Kansas City, and much more. Get schedule and ticket details here.
Go Back Home features songs by composers with whom Audra has long been associated (Adam Guettel, LaChiusa, Rodgers & Hammerstein, Stephen Sondheim) and some, like the Kander & Ebb title track, relatively new to her repertoire; in addition, Audra continues to champion works by an emerging generation of composers. Audra McDonald discusses this most personal of her albums, her connection to the songs, and more in a new video piece, produced by Matthew Beighley and featuring excerpts from her recent Live From Lincoln Center concert on PBS, in this video below.
"If there were a Broadway show that were written about my life, especially the last seven years," she says of the album, "this would be the soundtrack."