Audra kicks off 32-city concert tour Dec 2 in LA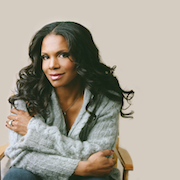 Now a newly minted six-time Tony Award-winner, Audra kicks off her 2014-15 concert tour on December 2 with her return to LA's Walt Disney Concert Hall. Stops along the 32-city tour include returns to NYC's Carnegie Hall (Dec 12) and Boston's Symphony Hall (Mar 1), as well as her Spanish debut at Madrid's Teatro Real (Jan 31).
Click here for a full list of upcoming performances.