Audra welcomes the summer with Wolf Trap concert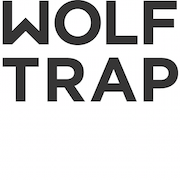 This Monday, Audra kicks off the summer with a concert with the National Symphony Orchestra and her music director Andy Einhorn at Wolf Trap. The concert will feature favorite showtunes, songs from the American songbook, and original pieces written especially for Audra. She then performs in Indianapolis (Jun 30), Tanglewood (July 19) and Sun Valley (Aug 2).
On August 5, Audra will return to the stage to star opposite her husband Will Swenson in a production of Eugene O'Neill's A Moon for the Misbegotten at the Williamstown Theatre Festival. Directed by Gordon Edelstein, Audra will play Josie, a farmer's daughter who plots against their alcoholic landlord, James Tyrone Jr., who will be played by Will Swenson.